Governor Shri Bandaru Dattatraya performing yoga during a programme organized at Haryana Raj Bhavan on the occasion of International Yoga Day
Chandigarh, June 21, 2022: Yoga is the key to human well-being. It is only through yoga that peace, harmony, equality and brotherhood can be ensured and sustained in the whole world. Today, the International Yoga Day has become a global festival thanks to the efforts of India.
This was stated by Haryana Governor Shri Bandaru Dattatraya during a yoga programme organized on the occasion of 8th International Day of Yoga at Haryana Raj Bhavan here on Tuesday. On this occasion, he extended his warm wishes to the people of the country and the people of the state.
Describing yoga as an invaluable gift of the Indian ancient system to humanity, Shri Dattatraya said that yoga is the art of living a life meaningfully, which brings enlightenment in one's life. The Haryana Governor said that Prime Minister Shri Narendra Modi has got Yoga recognized at the international level. Thanks to his assiduous efforts, June 21 was declared as the International Day of Yoga by the United Nations in December 2014.
Thanks to growing awareness and popularity of Yoga, now Yoga Day will not be celebrated for a day in the year but for the whole year and will become a part of our daily routine, said Shri Dattatraya.
He said that during Covid-19 pandemic of two and a half years, Yoga came to the rescue of humanity. There was no medicine or vaccine to treat Covid-19. By adopting the Indian yoga system, the people of the world increased immunity and kept their morale high to conquer Covid-19.
The Governor said that he is very happy that in Haryana, the land of Vedas, Upanishads and Gita, the state government has inspired the new generation for practicing yoga. Yoga Shalas are being established in all 6500 villages and cities of Haryana. Sri Krishna Ayush University has also been established in Kurukshetra. This university is the first AYUSH University in India. Yoga education is also being imparted in this university.
Shri Dattatraya did yoga today for 45 minutes as per the International Protocol for Yoga. He did Panayam, shoulder and knee exercises including Anulom Vilom, Kapalbhati, Bhramari Pranayama and Dhyana Yoga. Similarly, he did Asanas such as Vajrasana, Vakrasana, Makarasana, Bhujasana, and Shalabh.
On this occasion, Secretary to the Governor, Shri Atul Dwivedi, General Secretary of Haryana State Child Welfare Council Smt Ranjita Mehta and General Secretary of Red Cross Society Shri Mukesh Agarwal and other officers were present. Ms Ritu Mittal, a yoga expert from the Department of AYUSH, conducted the Yoga session, which was started with the prayer mantra.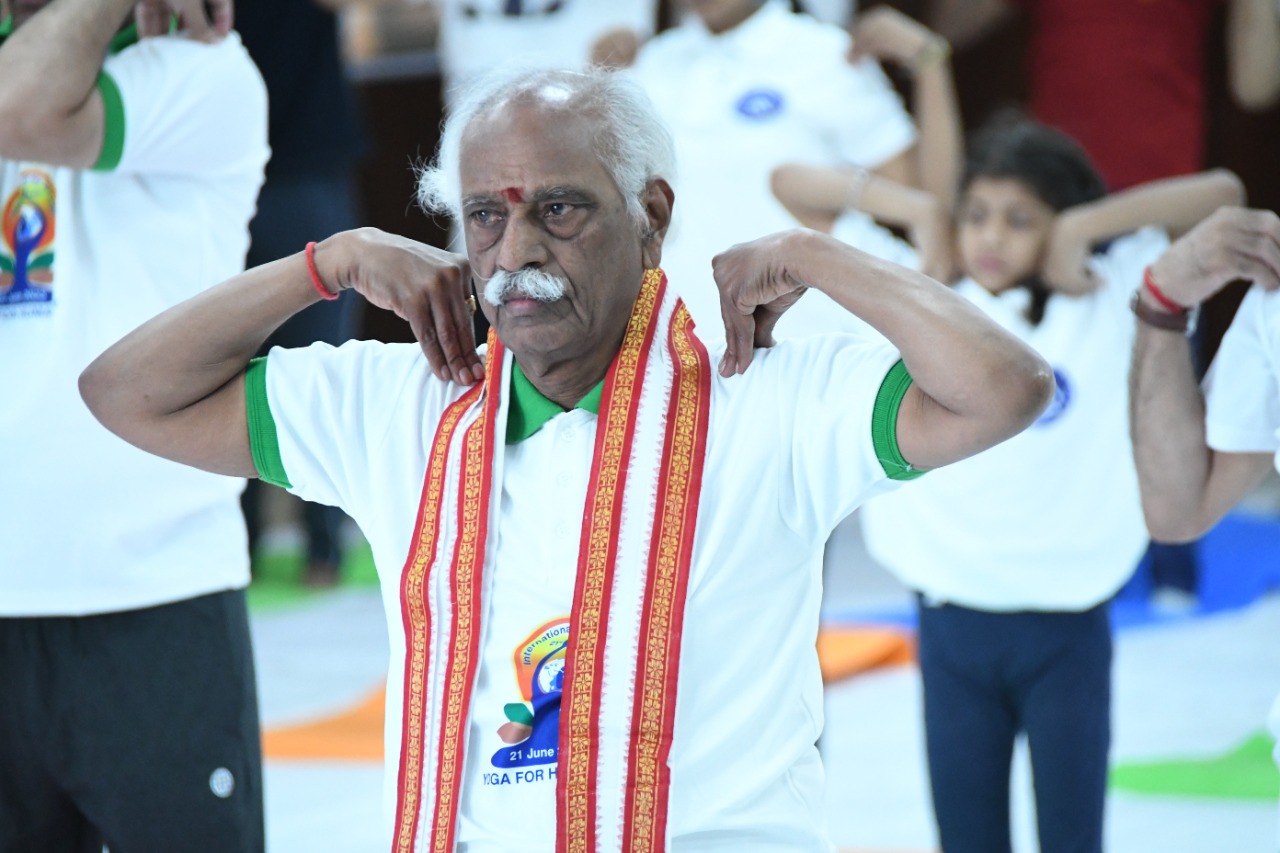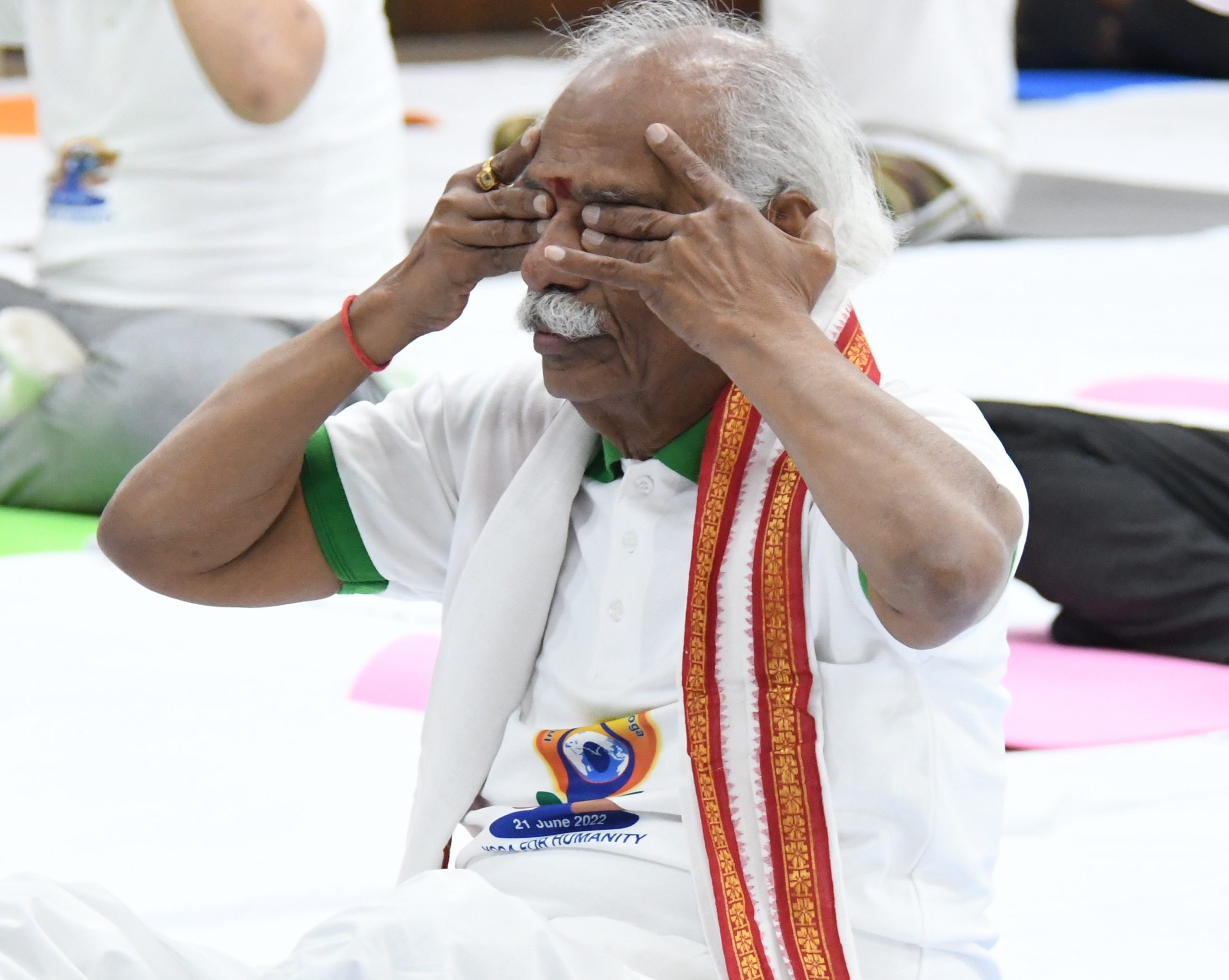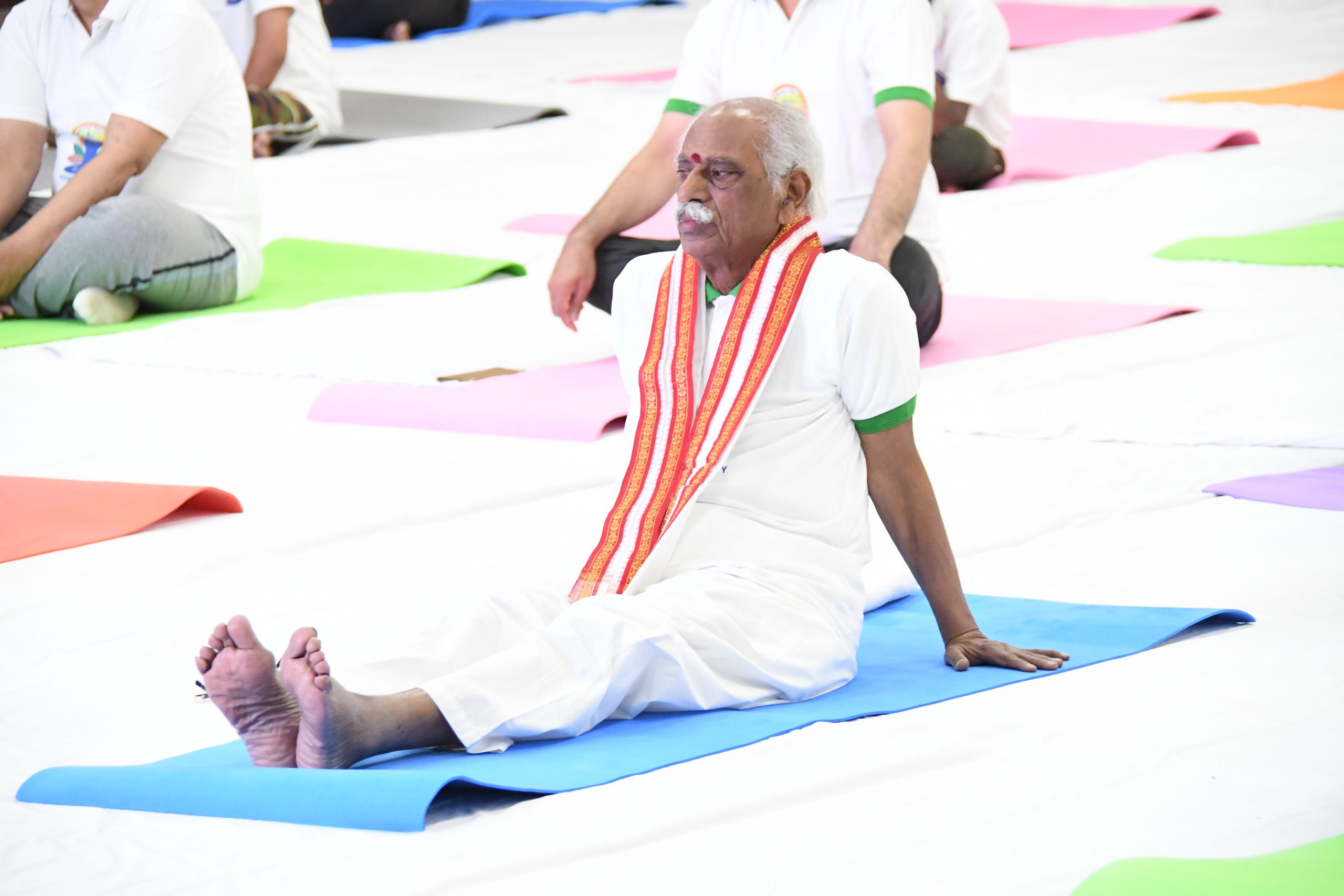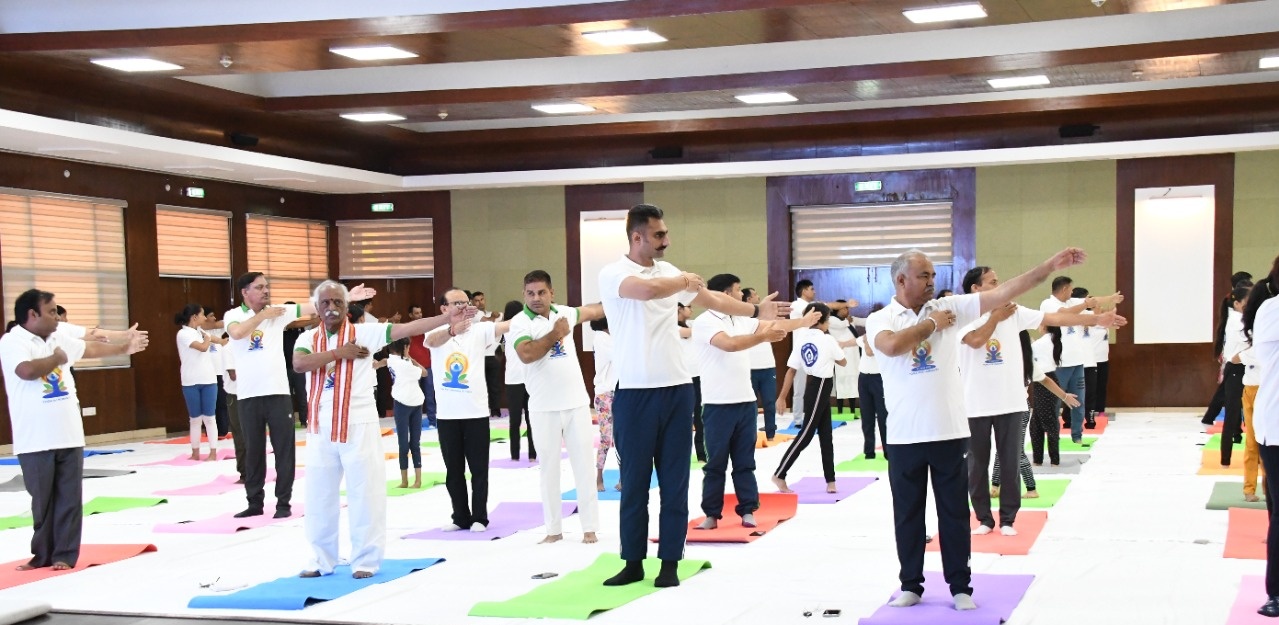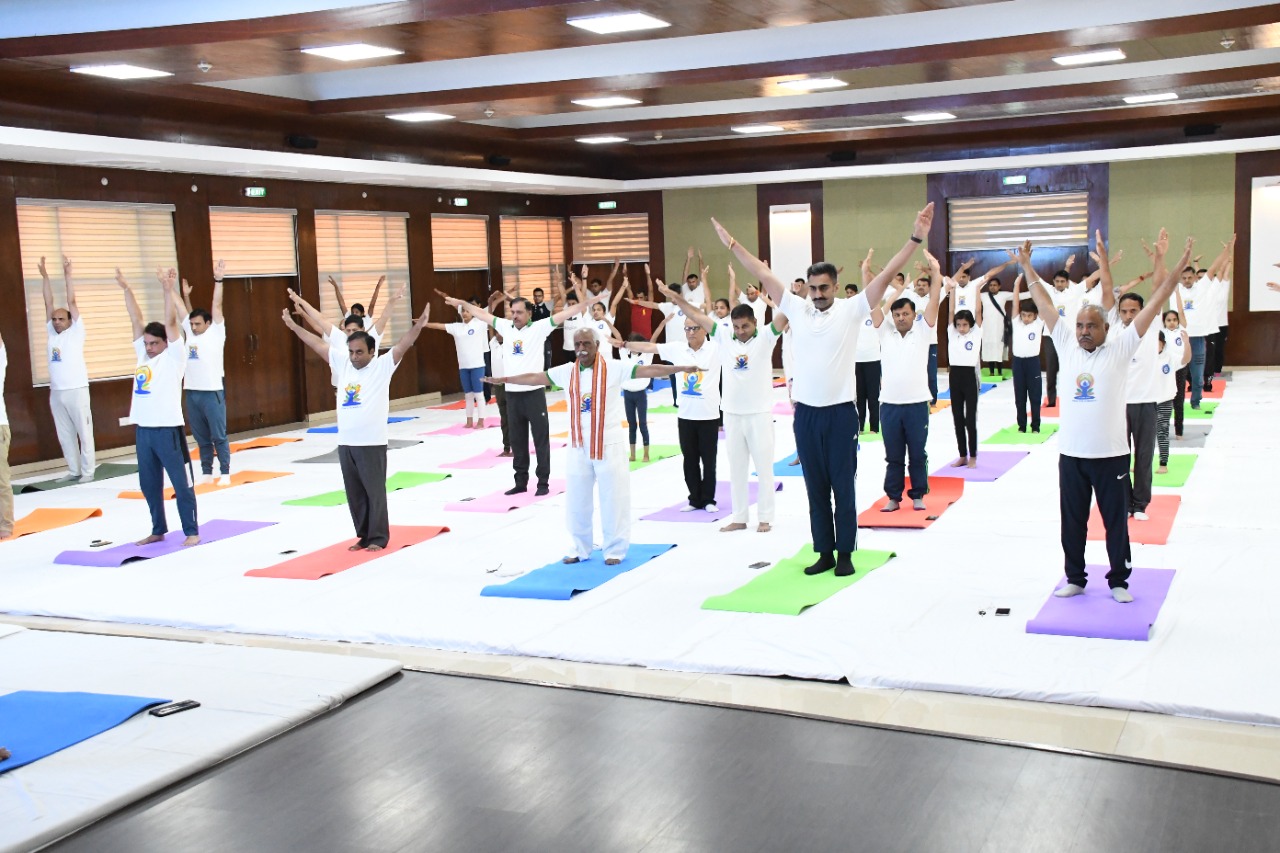 Haryana Governor Shri Bandaru Dattatraya performing yoga during a programme organized at Haryana Raj Bhavan on the occasion of International Yoga Day