Making of a robust, inclusive, resilient and self-reliant Haryana!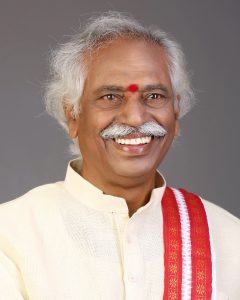 No other day can be better than November 1 for me to share my feelings and thoughts about Haryana. It is Haryana Day today, and I extend my warm greetings and wishes to the people of this lovely state, culturally so rich and diverse. The sense of camaraderie among the people of all shades in the state is so strong and lively! On July 15, 2021, I took oath as the 18th Governor of Haryana. Today I feel emotionally so attached to the state and its people, who are affable, humble, down-to-earth, simple and so straight.
The great divine message of the holy Gita was delivered by Lord Krishna during the Mahabharata War at Kurukshetra. I have been to Kurukshetra many times. I could feel the divinity of the place while participating in 'aarti' at Brahm Sarovar. I was overjoyed to visit Adi Badri, north of Kathgarh, in the foothills of Siwalik Hills in northern Yamunanagar district, from where the river Saraswati originated.
The aura of Great Gurus like Sri Guru Gobind Singh, the valour of freedom fighter Rao Tula Ram and the farsighted leadership of Sir Chhotu Ram – Haryana offers more than what one's eyes! The magnificent Aravalli and Shivalik hill add grandeur to the beauty of the state. It won't be fair if I do not reflect upon people's common urge to grow together in an atmosphere of peace and brotherhood. Their love for dairy business, sports, traditional song, dishes is quite unique.
It does not surprise me at all when I find Haryana so close to Telangana in several respects. There is so much similarity in cultural ethos, art and craft, cuisines, and monumental identity that spontaneously make us feel about the strength of 'Ek Bharat, Shreshta Bharat.' Like Telangana, Haryana's culture is deeply rooted in a pluralistic ethos. Its rich cultural heritage goes way back to the Vedic times. Old customs of meditation, Yoga, chanting of Vedic mantras, and celebrating festivals of all faiths and religions in an atmosphere of bonhomie are the unique features of Haryana as we have in Telangana.
In terms of development, Haryana has undergone a multidimensional metamorphosis in the last eight years. It has fast emerged as the development model, which is akin to the vision of Prime Minister Mr Narendra Modi based on the principle of no one is left behind. From health, education, welfare of women and child, upgradation of infrastructure to vulnerable sections of society, the all-government approach under able leadership of Chief Minister Mr Manohar Lal has made a monumental difference at the grassroots level, accelerating the pace of making Haryana robust, inclusive, resilient and self-reliant as a state.
Today Haryana boasts of having the best infrastructure among all developed states of the country. Its Global City, a mixed land use township being developed over 1080 acres of land in Gurugram, is all set to redefine the concept of urban development. The education infrastructure of the state – which is implementing the new National Education Policy-2020 by 2025 against the national deadline of 2030 – is one of the best in the country. Today, Haryana has 186 government ITIs as compared to 142 in 2014, while the number of ITIs in the private sector has gone up to 225 as against 95 in 2014.
In the last eight years, Haryana has witnessed an ecosystem firming up which encourages institutional autonomy, best and honest practices in research. Shri Vishwakarma Skill University (SVSU) has been granted powers to affiliate private institutions for skill certification. Pursuant to the NEP-2020, the government has decided that all government colleges and universities should be accredited by 2023. In order to promote 21st century skills, STEM Labs, on the lines of Atal Tinkering Labs, will ensure exposure and training to students in 3D Printing, drone technologies, AI, Augmented Reality, Virtual Reality, Block Chain management and so on.
Though smaller in size, today Haryana has 70 government hospitals, giving a boost to the state's healthcare at primary and secondary level. The state has 121 Community Health Centres and 640 Primary Health Centres as compared to 470 in 2014. It has a huge network of 2,674 Sub Health Centres (SHCs). As on April 16, 2022, a total of 1150 Ayushman Bharat-Health and Wellness Centres are operational in the state, out of which 364 are in Rural PHCs, 684 in Sub-Centres and 102 in Urban PHCs. The number of medical colleges has gone up to 12 from eight in the last eight years and the number of seats in medical colleges rose from 850 in 2014 to 1735. District Hospitals are being upgraded to achieve the National Standards of Healthcare, that is, National Quality Assurance Standards.
The hike in old age pension from Rs 1,000 to Rs 2,500 is a reflection on the government's commitment to take care of elderly people. Currently, about 18 lakh senior citizens are getting old age pension in the state. The benefits under Ayushman Bharat – Pradhan Mantri Jan Arogya Yojana have been extended to 17 lakh more families by changing the income slab of BPL from Rs 1.20 lakh per annum to Rs 1.80 lakh per annum.
One needs to understand the importance of Antyodaya, as envisioned by great thought leader Pandit Deen Dayal Upadhyay, in governance. The empowerment of the poorest among the poor should be at the core of governance. It is praiseworthy indeed that in the first phase of 'Mukhyamantri Antyodaya Parivar Utthan Abhiyan,' there is a target to identify around two lakh such poor families whose annual income is less than Rs 1 lakh, and enhance their annual income to Rs 1 lakh.
Similarly, more than 33,000 poor families have been provided with loan sanction letters for their self-employment in three phases of Antyodaya Gram Utthan Melas. A massive boost has been given to farmers' ease of life through 'Meri Fasal, Mera Byora' web portal, where about 9 lakh farmers registered themselves in Rabi and Kharif seasons. It is helping them sell their crops, get crop damage compensation, financial assistance for fertilizers, seeds, loans and agricultural equipment without moving from one place to another.
A critical challenge for governance lies in enabling people to reap benefits of schemes and services in a hassle-free manner. As many as 547 services and schemes of 42 departments have been made online on Antyodaya Saral Portal. As many as 150 schemes have been uploaded on DBT portal, of which 94 are state schemes and 56 centrally sponsored schemes. A total of 29.63 crore transactions have taken place since 2017, in which Rs 52,374 crore have been deposited in the accounts of the beneficiaries.
Through DBT, 36.75 lakh ineligible beneficiaries were also identified in the last eight years, resulting in a saving of about Rs 6,700 crore. During 2019-20, Haryana was ranked first in the country for the successful implementation of the DBT Mission. It has been adjudged as the best governed state among 18 big states by Bengaluru-based not-for-profit think tank Public Affairs Centre (PAC) in its 7th edition of PAI-2022 released on October 14.
I also applaud the serious efforts being made for water management, which is an integral part of sustainable development. Three big dams are being built from where Haryana will get 47 per cent of their waters. Under the micro irrigation project, water has been ensured to the tail end. Nearly 14,000 ponds are being repaired. Check dams are also being built on the hills. Under the Jal Jeevan Mission, fresh tap water is being supplied to every household in all villages by giving about 18 lakh water connections.
Only recently, Union Home Minister Mr Amit Shah inaugurated and laid the foundation stone of four projects costing about Rs 6,629 crore. These include laying the foundation stone of Haryana Orbital Rail Corridor costing Rs 5,618 crore, inauguration of Rail Coach Refurbishment Factory in Sonipat district costing Rs 590 crore, and India's first longest elevated railway track built in Rohtak at Rs 315.40 crore. Thus, we can see that from micro to macro, the state is witnessing a wholesome progress! It should remain intact. Collective efforts of all stakeholders must continue for accelerated and balanced development, bringing more prosperity to the people of the state.
(The views expressed are strictly personal of the author)