Let women play a greater role in building New India!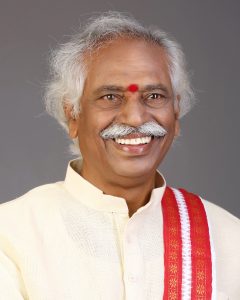 India is an ancient nation, rich in great tradition and cultural values where women have always occupied the place of prominence. It has a vast women population. Since ours is a village dominated nation, the rural landscape is quite high. Unfortunately, due to oppression, tyrannies during the foreign rule and lack of facilities, women could not progress well. Though post Independence things improved for them, the pace of their holistic empowerment remained slow for decades. Poverty is a serious bottleneck in women's progress. Through quality education and skills, fast-paced development of women in general can be ensured. With the help of technologies, market facilities, banking linkages and expansion of agro processing industries in every nook and corner of the country will set the ball rolling for their sustainable social and financial empowerment.
Indian women are energetic, visionary and ever bubbling with zeal and commitment to scale greater heights of success in their lives against all odds and challenges! In the words of India's first Nobel laureate Rabindranath Tagore, "for we, women are not only the deities of the household fire, but the flame of the soul itself." Women are a great example of never-say-die spirit and have been a source of inspiration for humanity since time immemorial. From Jhansi Ki Rani Lakshmi Bai to Savitribai Phule, India's first woman teacher, women have shown inexplicable determination and spirit in rising to the occasion to set bigger and better examples for society at large.
We have entered into the Decade of Action to achieve the Sustainable Development Goals (SDGs) to make the earth a better place to live by 2030. Gender equality and empowerment of all women and girls is one of key SDGs as well. Sustainable future has a lot to do with the involvement of women in critical areas like climate crisis management, environment preservation and protection, and inclusive economic and social development with a special emphasis on those coming from vulnerable and marginalized sections of society.
What makes them real role models for us is the fact they overcome all hurdles in their pursuits to achieve excellence, recognition and respect. Their innate leadership qualities make them an asset for any society. Brigham Young, famous American religious leader, rightly said that "when you educate a man, you educate a man. When you educate a woman, you educate a generation." It is, therefore, befitting that the theme for this year's International Women's Day is 'Gender equality today for a sustainable tomorrow.'
Indian history is dotted with women achievers. Anandibai Gopalrao Joshi (1865 – 1887) was the first Indian woman physician and the first woman to have graduated with a two-year degree in Western Medicine in the United States. Sarojini Naidu left her mark in the literary world. Santosh Yadav of Haryana climbed Mount Everest twice. Boxer MC Mary Kom is a household name. In the recent years, we have seen many women holding top positions and managing big institutions in India – from Arundhati Bhattacharya, first woman chairperson of SBI, Alka Mittal, first woman CMD of ONGC to Soma Mondal, SAIL chairman, to name a few. They have excelled in every walk of life.
Women played a key role in making our vaccination drive against Covid-19 successful. From Anganwadi workers to women officers on key positions in the administration made a phenomenal contribution. Suchitra Ella, Joint MD of Bharat Biotech, has been conferred with Padma Bhushan for her stellar role in developing Covaxin, the indigenous Covid-19 vaccine. Mahima Datla, MD, Biological E, spearheaded her team to develop Covid-19 vaccine to be administered to those aged 12-18 years. No doubt, women and girls are harbingers of hope and wholesome social, political and economic metamorphosis for a society.
As we engage ourselves in the build back process in the backdrop of devastation caused by Covid-19, I strongly feel that every possible effort must be made to promote women entrepreneurs. As per 6th Economic Census, we have 8.05 million women entrepreneurs in the country. Shopclues, an online marketplace for unstructured categories like home and kitchen, daily utility items, was co-founded by Radhika in 2011. She was the first Indian woman entrepreneur to enter the Unicorn club. Hasura of Rajoshi Ghosh, LEAD School of Smita Deorah, Byju's of Divya Gokulnath and ShopClues of Radhika Ghai are other unicorns, which speak volumes about the potential of women startups.
The Central government under Prime Minister Shri Narendra Modi ji has initiated a number of schemes to promote entrepreneurship in the country. 'Stand-Up India' scheme is based on recognition of the challenges faced by SC, ST and women entrepreneurs in setting up enterprises, obtaining loans and other support needed from time to time for succeeding in business. We now have a Women Entrepreneurship Platform, a flagship initiative of NITI Aayog. It is a first-of-its-kind unified portal that brings together women from diverse backgrounds and offers them access to a multitude of resources, support, and learning.
Why are startups in general and women startups in particular important for us? According to Bain & Company and Google, women entrepreneurs will generate around 150-170 million jobs by 2030. As per an official estimate, almost 5.9 lakh jobs were created by startups from 2018-21. This may have been a missed opportunity in the past, but we have to change the scenario now. Through the new National Education Policy-2020, a serious attempt has been made to sow the seed of entrepreneurship from the very beginning.
Recently I gave away Gold Medals to 24 students of Central University of Haryana, Mahendergarh, out of which 16 were girls. It is not about just one university. They are doing far better than boys in almost every institution. They have a strong urge and perseverance to excel. To buttress my point, I will give one more example here. As a part of the Azadi Ka Amrit Mahotsav, the Union Ministry of Rural Development provided the Community Enterprise Fund loan worth rupees eight crore and sixty lakh to two thousand six hundred and fourteen self-help group entrepreneurs in just one week from September 6-12 last year.
Through Self-Help Groups (SHGs), women are not only empowering themselves but are also making our economy sustainable. With constant financial support from the governments, their participation in the resolve of Aatma Nirbhar Bharat is getting greater day by day. The movement of women SHGs has intensified in the last 6-7 years. Today there are 70 lakh SHGs across the country. What is to be understood is the prowess of women, who will catapult us to the greater heights of glory. Let us help them grow and flourish. 'Amrit Kaal' should be dedicated to women's holistic empowerment!
(The views are strictly personal of the author)