India – Marching fast towards technological self-reliance, resilience!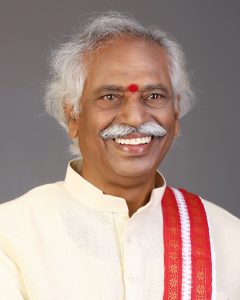 India is marching fast towards technological self-reliance and resilience. The National Technology Day, which we celebrate every year on May 11, reminds us of our collective resolve and aspirations to be technologically empowered to meet domestic and global challenges. The day saw India joining the elite group of countries with nuclear weapons by successfully conducting three nuclear tests under 'Operation Shakti' at Pokhran, Rajasthan. It proved a watershed moment in our pursuits to achieve 'Aatmanirbharta' in the field of science and technology.
Today India is leaving nothing unturned to make the most of technological advancement and upgradation in every critical field. From health to education, defence to agriculture, concerted efforts are on for technological interventions. These are not only creating more jobs, enhancing exports but are also helping people improve their ease of life. Technological evolution must be in sync with human needs, which is precisely happening in our country today.
Our Information Technology (IT) roadmap for the defence is not only in consonance with contemporary technologies being used by advanced nations but is also aligned to our defence needs. The IT Roadmap for defence includes ongoing and future tri-services information and communication technology (ICT) projects leading to effective use of ICT in areas such as network centric operations, information security, planning, stores management, and general administration.
Advanced electronic warfare system 'Shakti' was designed and developed by the Defence Electronics Research Laboratory (DLRL), Hyderabad, was handed over to the Indian Navy last year. Indigenous aircraft carrier 'Vikrant' successfully accomplished its maiden sea voyage last year. This milestone with few parallels reinforces confidence in the largest indigenously designed platform of the Indian Navy and the resolve of countrymen in our quest for Atmanirbhar Bharat.
It is a matter of delight that the Central and state governments are committed to the promotion of technologies. Accordingly, a number of measures have been taken. In order to build an overall semiconductor ecosystem and ensure that it in turn catalyses India's rapidly expanding electronics manufacturing and innovation ecosystem, the Central government has approved 'Semicon India' programme with a total outlay of Rs 76,000 crore for the development of semiconductor and display manufacturing ecosystem in our country.
However, complacency has no place in today's dynamic and competitive time, which has transformed the whole world into one integrated economy where only those will survive and thrive who are the best, cost effective and visionary. Technology changes much faster than what we visualize! It is, therefore, necessary for our researchers, scientists and experts to foresee the things and plan ourselves accordingly. We all know CoWin, a digital platform which made our combat against Covid-19 so resilient. Similarly, 'Aarogya Setu' app brought us together in our resolute fight against the coronavirus. It happened because we rose to the occasion.
As an emerging technological hub, we must focus on making technologies affordable. Drones have a huge use in pesticide and nutrient application. But can all farmers afford drones? Perhaps, not! It is a challenge as well as an opportunity for researchers and other stakeholders to make cheaper drones and robots for their mass usage. Similarly, we do discuss a lot about the use of Artificial Intelligence, Machine Learning, Robotic Process Automation, Edge Computing, Quantum Computing, Virtual Reality and Augmented Reality, Blockchain, Internet of Things, 5G, Cyber Security and so on.
How well prepared are we in terms of roadmaps, strategies and action plans to put these technologies to a wider use? We need to be fast and well prepared in use of newer technologies so that we can think of the things going to happen at the next level. We need to always remember that we have to compete with the best in the world. There is a need for all stakeholders to complement the initiatives of the government to make India technologically empowered.
I am of the firm opinion that we will realize the grand objective of 'Digital India' only by putting in our best of efforts. Our students, researchers, scientists and faculty members have to play a bigger and proactive role in being innovative! The time of run-of-the-mill kind of ideas is over! It's an age of out-of-the-box thinking. It is the age of manufacturing and entrepreneurship. Our youth have the potential and determination to be agents of perform and reform! As great monk Swami Vivekananda said – 'Arise awake and stop not until the goal is reached!
(The views are strictly personal of the author.)