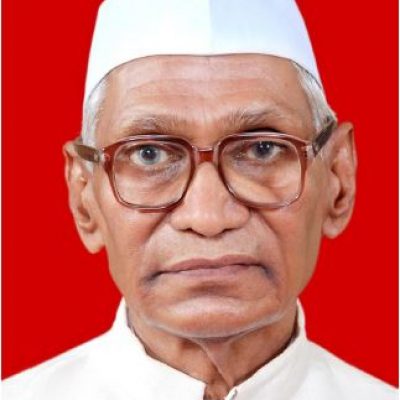 Shri Jagannath Pahadia was born to late Shri Nathilal and Late Smt. Chanda Devi on January 15, 1932, in a small village Bhusawar of Bharatpur district in Rajasthan. Sh. Pahadia passed his Master of Arts and Bachelor of Law degrees from M.S.J. College, Bharatpur, Maharaja College, Jaipur, and Law College Rajasthan University.
He remained the Chief Minister of Rajasthan from June 6, 1980, to July 14, 1981, and Governor of Bihar from March 3, 1989, to February 2, 1990.
He was also a member of the second Lok Sabha from 1957-62, was elected to Rajya Sabha in March 1965, and re-elected in 1966. Sh. Pahadia was also a member of the second (1957), fourth (1967), fifth (1971), and seventh Lok Sabhas (1980). He was a member of seventh (1980), eighth (1985), ninth (1990), and twelfth (2003) Assemblies of Rajasthan.
Sh. Pahadia has also been a Deputy Minister, Finance from 1967-69, Deputy Minister Food and Agriculture, Minister of Labour, Minister of Industries (Supply Department) 1970-71 in the Union government. He also held the portfolio of Union Minister of State for Finance in 1980.
He was Chairman of Government Undertakings Committee 1981-83; Member Personnel and Administrative Reforms 1982-85; Chairman Home Committee 1983-85; Chairman Petition Committee 1985-87; Convener General Purpose Committee 1987-88; Member Rules Committee 1990-92 and 2004-05; and Member Energy and Alternative Resources of Energy 1991-92.
A great social worker, Sh. Pahadia has taken part in students movements; organized night schools for children and adults; worked among Dalits, tribals, and other socially backward people for their upliftment; helped Community Development Blocks in their developmental activities particularly in the fields of agriculture, cottage industries, Panchayati Raj, cooperatives and family planning and also worked in the movements against "purdah" and prostitution.
He visited a number of countries including Russia, China, Thailand, Australia, Japan, Sweden, Denmark, Czechoslovakia, Southey Arabia, Mongolia, Jordan, Lebanon, Syria, Iran, England, France, Holland, Germany, Italy, Greece, Switzerland, the United States of America, Canada, Belgium, Austria, Singapore, Hong Kong, etc. He died on 19 May 2021.