Shri Ganpatrao Devji Tapase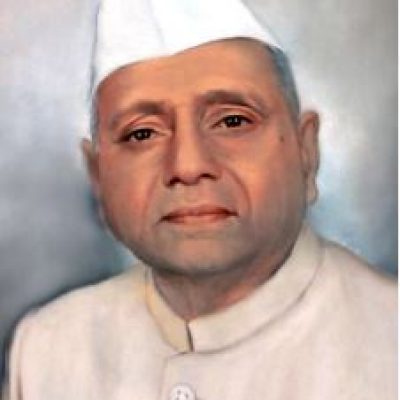 Shri Ganpatrao Devaji Tapase was born on 30th October 1908. Shri Tapase did his B.A., LL.B. from the Fergusion College at Pune. In 1938 he was elected to the Satara Municipality. He was the Secretary of the Satara District Congress Committee from 1938-46. He was also an Executive Member of the Maharashtra Pradesh Congress Committee. He took part in the Individual Civil Disobedience Movement in 1940. He was imprisoned during the Quit India Movement in 1942. He was elected twice to the Bombay Assembly in 1946 & in 1952. He was a Minister in the Bombay Government from 1946-57 and held the portfolios of Industries and Backward Classes, Local Self Government, Relief and Rehabilitations and Fisheries and Housing. He was a member of the Rajya Sabha, from 1962-68 and the Chairman of the Railway Service Commission, Bombay from 1968-71.
Shri Tapase served as the Governor of UP from Oct.1977 to Feb.1980. He was then appointed as the Governor of Haryana on 28th February 1980. His tenure ended on 13th June 1984. Shri Tapase died in the year 1991 at his residence in Bombay.