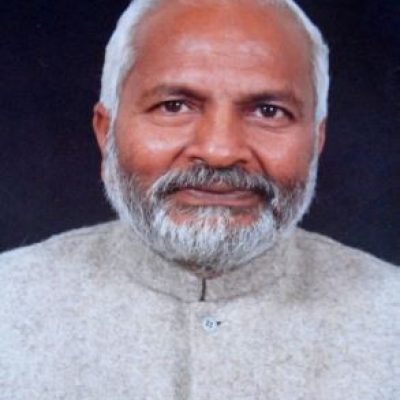 Shri Mandal was born on 30th March 1932 at Belha, District Madhubani, Bihar. He was an active member of the Student Congress and was rusticated from the Zila School at Darbhanga for participating in the Quit India Movement. After Independence, he joined the Socialist Movement. On completion of his studies (M.A., LL.B.) from the Allahabad University he joined the Socialist Party of India (1956) as a Founder Member. In 1957 he became the Secretary of the Socialist Party in Bihar. In 1959 he became the General Secretary of the Socialist Party of India. He also served as the Joint Secretary of the Samaket Socialist Party of India in 1962. He was elected thrice to the Bihar Assembly in 1967, 1969 and 1972. He was the Speaker of the Bihar Assembly in 1967.
He resigned from his membership of the Bihar Assembly in 1974 and joined Shri Jai Prakash Narain"s "Total Revolution Movement'. He worked against the imposition of the National Emergency in 1975-76. Shri Mandal got elected to the Lok Sabha in 1977 and served as the Minister of State for Home Affairs till January 1980. He got elected to the Lok Sabha for the second time in 1980.
Shri Mandal founded voluntary organizations like Madhubani Zila Samagra Vikas Sansthan and the Siksha Samaj Nyas at Madhubani. He served as the Chairman of Harijan Sewak Sangh, Bihar (1980-84) and as a member of Harijan Sewak Sangh of India. In 1992 the Shiromani Award was conferred on him for his outstanding contributions to the nation.
Shri Mandal served as the Governor of Haryana from 7th February, 1990 to 13th June, 1995. He also got the Additional Charge as the Governor of Rajasthan from May 1993 to June 1993. Thereafter he unsuccessfully contested a Parliamentary Election from Shahjanpur.He died on 13th November 2022 .