Saiyid Muzaffar Husain Burney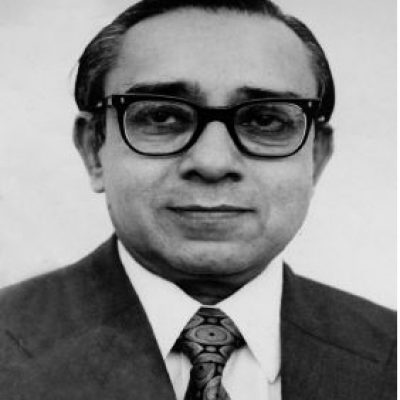 Shri Burney was born on 14th August 1923 at Bulandshahr, U.P. He did his M.A. in English Literature before joining the I.A.S. in 1948. He was assigned to the Orissa Cadre where he served in various important capacities. He was the Chief Secretary and Development Commissioner to the Orissa Government from 1979-80. He also served with the Government of India in important assignments like Secretary, Ministry of Information & Broadcasting (1975-77) and Secretary, Ministry of Home Affairs (1980-81). He served as Director on the Board of 8 Public Sector Undertakings. Shri Burney represented India in several important U.N. Conferences. He held important positions in public institutions like the Central IAS Association; the Delhi Wakf Board and the Indian Institute of Public Administration.
He was connected with the various cultural and literary activities in Delhi. He was the Chairman of "Sham-e- Ghazal" Group in Delhi. He authored several books in English and Urdu including "Iqbal & National Integration", "Mohabbe Watan: Iqbal", "Iqbql: A Revalution", "Iqbql: Man & Poet", "Collected Letters of Iqbal", "Iqbal the Poet Patriot of India" and " All That I Have Found To Say" (Collection of Shri Burney"s Speeches). He delivered the Inaugural Address of "Smt. Gandhi Memorial Lectures on Unity & Intergrity of India" at Kerela University, Trivandrum (1985).
Shri Burney was the Governor of Nagaland, Manipur & Tripura from August 1981 to June 1984. He served as the Governor of Haryana from 14th January 1984 to 21st February 1988. He also held the additional charge of Governor of Himachal Pradesh in December 1987. Thereafter Shri Burney was the Chairman of the Minorities Commission of India. He died in the year of 2014.