Haryana State Higher Education Council Chairman Prof BK Kuthiala made a courtesy call on Haryana Governor-Chancellor Shri Bandaru Dattatraya at Raj Bhavan
Chandigarh, May 7, 2022: Haryana Governor Shri Bandaru Dattatraya, while conveying his warm greetings to the people of the state on the eve of World Red Cross Day, has appealed to all to work in tandem with each other for the welfare of humanity and contribute to ensure an all round development of society and the nation.
In his message, Shri Dattatraya said that the world celebrates the birth anniversary of Sir Jean-Henri Dunna every year on May 8 in all 192 member countries of the world as the World Red Cross Day. We should always be ready for acts of kindness as the work done in the spirit of kindness creates cordial relations in society and among nations as well, he said.
Stating that every human being should be kind to all, Shri Dattatraya said that many humanitarian activities are being carried out by the Red Cross Society in all 22 districts of Haryana through its dedicated volunteers. These include voluntary blood donation services, providing artificial limbs and assistive devices for the disabled, training for first aid.
He said that the Red Cross Society is creating awareness in society about various social and health issues like drug de-addiction, elimination of TB, disaster management and preventing infectious diseases by taking the help of volunteers in schools, colleges, and universities through its Youth Red Cross and Junior Red Cross Wings.
The Governor said that the selfless and hardworking volunteers of Haryana State Red Cross Society have made significant contributions during Covid-19 pandemic by extending every possible help to the needy with full responsibility.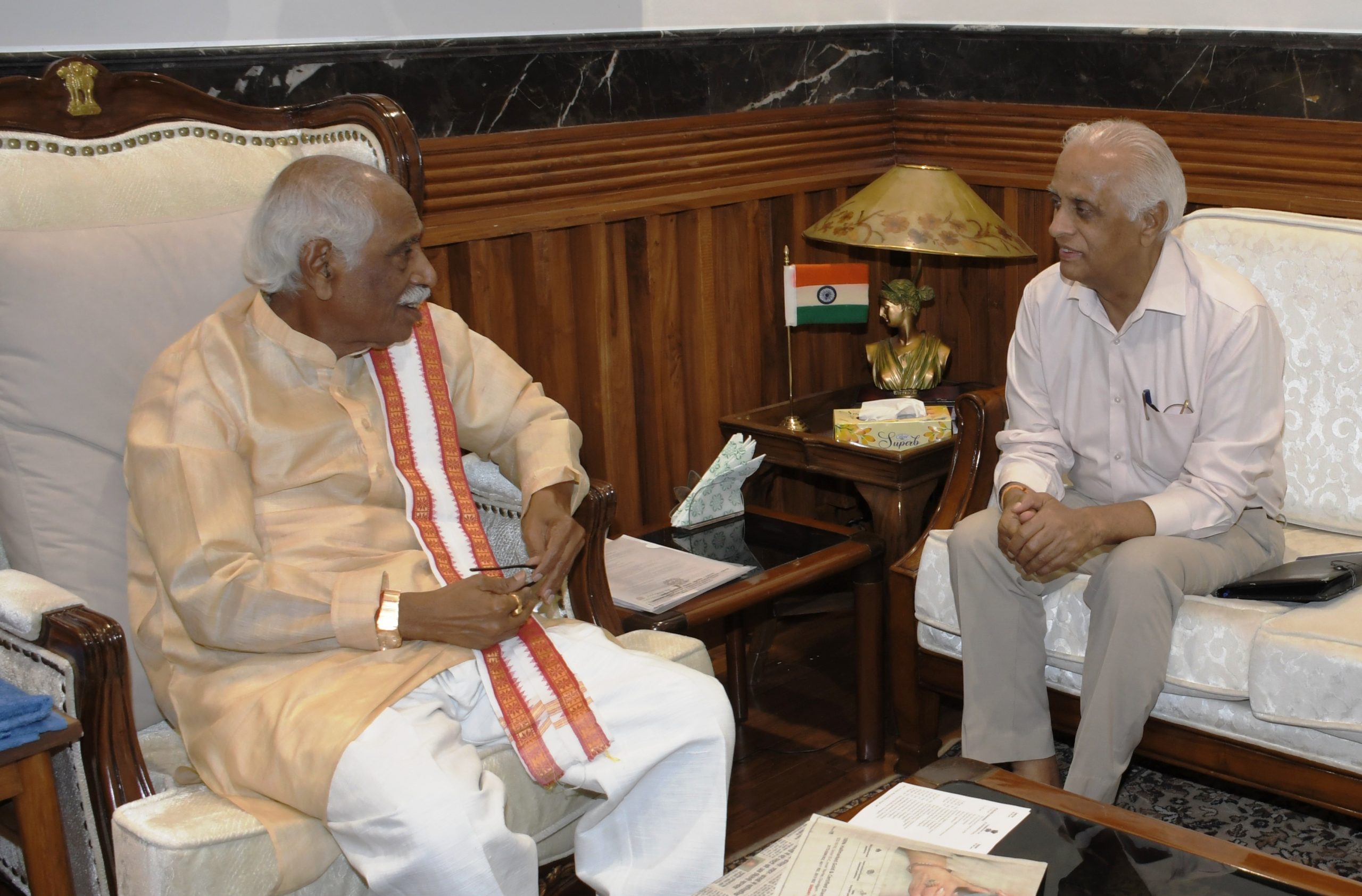 Haryana State Higher Education Council Chairman Prof BK Kuthiala made a courtesy call on Haryana Governor-Chancellor Shri Bandaru Dattatraya at Raj Bhavan