Azadi Ka Amrit Mahotsav Celebrations at Sukhna Lake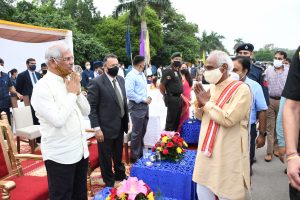 As a part of the ongoing Azadi Ka Amrit Mahotsav celebrations, 'Surya Kiran Air Show was organized by the Indian Air Force on Wednesday on the completion of 50 years of Indo-Pak war 1971. India was not only victorious in this war but also Indian forces liberated Bangladesh.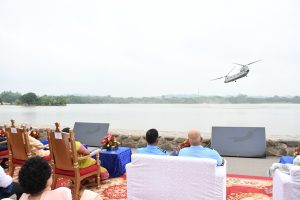 Governor of Haryana, Shri Bandaru Dattatraya, Governor of Punjab, Shri Banwari Lal Purohit and Governor of Himachal, Shri Rajendra Vishwanath Arlekar were present as Chief Guests in the air show. Senior officers of Indian Air Force and Chandigarh Administration were also present on the occasion.
Haryana Governor Shri Bandaru Dattatraya congratulated the countrymen and the people of the state on the occasion of Azadi Ka Amrit Mahotsav celebration and 50 years of India's victory over Pakistan. He said that the country got independence 75 years ago thanks to the valour of our brave soldiers of India.
"Bangladesh became independent in 1971 only because of the bravery of India's brave soldiers. On this occasion, an air show has been organized by the Air Force of India for its bravery. I take this opportunity to extend my warm greetings to the Indian Air Force as well as the entire team of Surya Kiran Air Show," he said.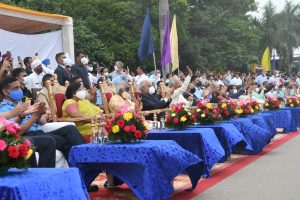 Shri Dattatraya said that such events are organized by the Indian Air Force and other defence forces from time to time. These events not only boost the morale of the soldiers but also strengthen the confidence of the countrymen and common citizens in them and the strategic system. The feeling of patriotism gets stronger in all citizens and the countrymen also get a chance to see the strategic military edge of the country.
He said that today all three defence forces – Air Force, Army and Navy — are well equipped with new equipment, weapons, new technologies and new warfare techniques. India has full potential in terms of security in every way. India is no longer what it was in 1962. Our soldiers are capable of handling any situation.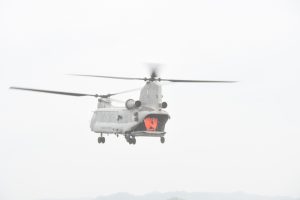 He said that today's Air Show has increased the confidence of Indian citizens more in the defence system. Amazing feats of Rafael fighter jet and Chinook helicopter were displayed during the Air Show. Garud Commandos also demonstrated their breathtaking skills.
Shri Dattatraya has appealed to all government, non-government, social and religious organizations and common citizens to organize the programmes of Azadi Ka Amrit Mahotsav and participate in these programmes as much as possible. By participating in these programmes, we will get information about the brave martyrs who contributed to the freedom of the country and we will be able to get acquainted with the events related to our freedom struggle movement, he said.